SPA SERVICES
restore your body & soul
Our in house spa offers a range of massage, reflexology and facial services that will restore both your body and soul to help you prepare for another amazing day in paradise.
In addition to traditional massage services offered by our professional therapists, we are known for our unique Mayan Healing treatments that incorporate both traditional practices with more modern massage techniques... offering a truly unique, once in a lifetime, Tulum experience. Whatever treatment you choose you will be sure to come away feeling relaxed and refreshed.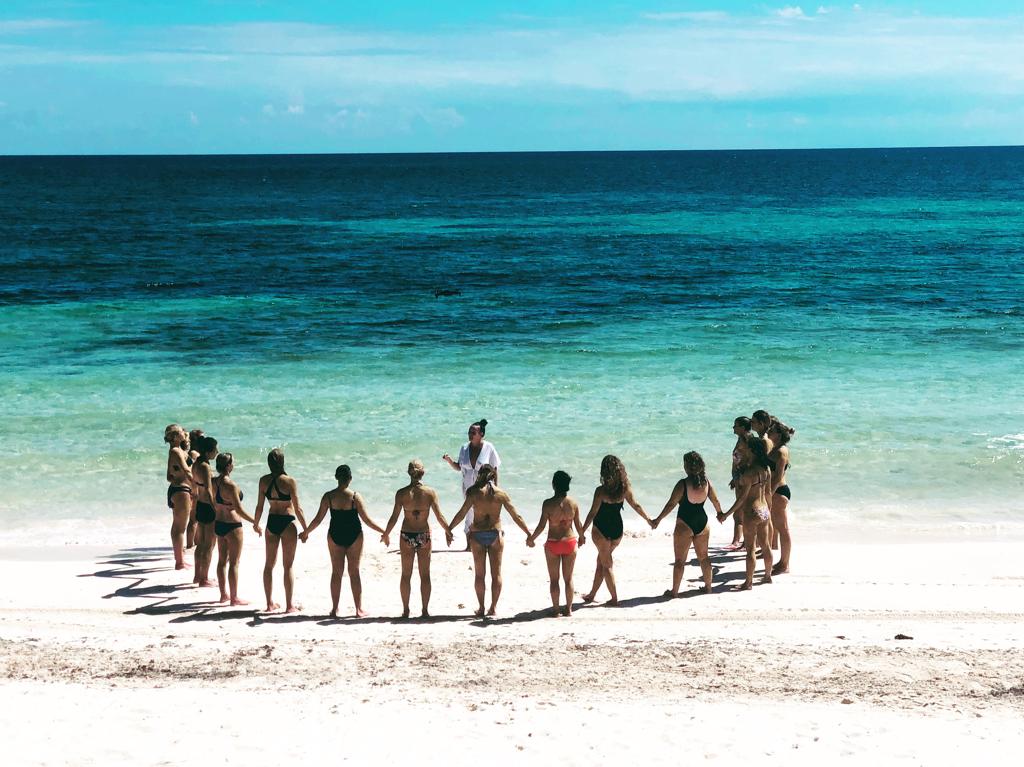 Mayan Clay Meditation Ritual
MAYAN ABDOMINAL MASSAGE
A massage treatment that uses the Arvigo Techniques of Maya Abdominal Therapy to create movement in the abdominal area known to stimulate digestion and aid with IBS and other abdominal issues. Includes a full body massage.
SHAMANIC EGG CLEANSE (LIMPIA DE HUEVOS)
A unique shamanic healing form which use an egg and smoke to energetically cleanse a client's aura and to help them on their healing path. After a session, the egg is dropped into water and read. True deers have the ability to see the client, enabling the seer to facilitate the client's understanding and ability to work with their own life issues.
BODY MEMORY RELEASE AND LYMPHATIC MASSAGE
This technique uses holistic massage based on science, including deep tissue and hydrotherapy. Incorporating acupressure to influence power lines, activate and balance internal organs and to achieve a balance between mind, body and spirit, further connecting the patient to themselves. Closing rituals often involve amber from Chiapas, mocsa, eagle feathers and wisdom gained from the Huichol tradition, leaving your energy channels cleansed and your body refreshed.
SOBADA MAYA AND BODY WORK MASSAGE
Jose's father, the late Daniel Pool Pech was a legendary Tulum Shaman that was dedicated to Amansala for 10 years. Since the age of eight, Jose has had a broad education of medicinal plants and traditional remedies as well as being trained in the traditional "Sobada Maya" therapeutic massage technique. Jose is also a graduate of the Instituto Holistico Maya where he has completed formal bodywork training. Jose's gift is intuitively healing the body working with one of his many techniques involving herbal and bodywork to truly balance out the body on a deep physical and energetic level.
Included in all of our signature wellness retreats: Two 55 min Therapeutic Treatments