YOGA RETREATS 2020
High Season October 13th 2019 - June 16th 2020
Deluxe Beachfront King- $370 if private, $255 per person if shared

Beachview King - $325 if private, $225 per person if shared

Semi Sea View King (Only Available at Chica) - $275 if private, $185 per person if shared

Bed in a Double Beachfront room -$220 per person based on two per room

Bed in a Double room -$195 per person based on two per room

Bed in a Garden Triple Room -$175 per person based on three per room

Garden Plus- $280 if private, $170 if shared - a king bed with great light facing the front garden area

Garden Basico- -$235 if private, $155 per person if shared- a queen bed located facing the back garden, not recommended for two people

All rooms must be filled to capacity.

All rates are subject to 13% tax and a $12 per day gratuity charge.
Rates include:
• All meals which are standard as:
• light breakfast of fresh fruit prior to morning practice
• Brunch
• Snack
• Dinner
One dinner is NOT included in your retreat. This is an "off-site" dinner, where the teacher will determine where dinner will be had.
Also included is daily use of a yoga shala to be determined by Amansala and we will do our best to accommodate specific scheduling needs with the understanding that there may need to be flexibility in the use of the shalas.
Please note that yoga shala preference is based on number of sign ups, we have 4 yoga shalas, two holding up to 25 people and 2 holding up to 45 people, all of them lovely. We will do our best to accommodate your request for specific rooms but can not promise as space is issued based on size of groups and repeat retreats requests.
Increasing Room Allotment
At any time, and based on room availability the Retreat Planner may request additional rooms, which will be confirmed or denied based on availability at the time of the request.
Should the Retreat Planner wish to reduce the room allotment we ask that you notify us in writing as soon as possible.
In the event that 45 days prior to the scheduled retreat there are unused rooms, the "retreat planner" or, teacher, will not be responsible to pay for such rooms as Amansala reserves the right to sell such rooms to other guests, if they agree to release such rooms.
If, within 45 days of retreat date, we will do our best to accommodate any additional sign ups, but, by releasing the rooms the retreat leader bears no responsibility to pay for unused rooms, and by requesting to reserve them, they are agreeing to pay for the rooms whether or not they are filled.
Flight Details
15 days prior to scheduled arrival, all flight information must be placed in provided area and schedule must be updated.
Check in is at 2:00 PM we do our best to accommodate earlier arrivals but can not guarantee
Check out is at 12:00 PM.
Limitation of Liability
The fulfillment of this agreement by either party is subject to acts of God, war, governmental regulation, disaster, hurricane, flood, influential terrorist attacks, strikes, civil disorder, and curtailment of required transportation, or other emergencies making it impossible to travel will result in a credit being issued for a future retreat.
Amansala will send to all guests, detailed information including FAQ's, within one week of arrival.
We look forward to hosting you and are here to help you in anyway we can.
The Perfect Place to Retreat
Starting as a cluster of 4 cabanas, AMANSALA has grown into two stunning beachfront properties with a total of 51 rooms. Having built a reputation based on friendly hospitality , attention to details and adapting to the needs of our ever growing yoga community, we are proud to be known as one of the leading retreat enters of the world.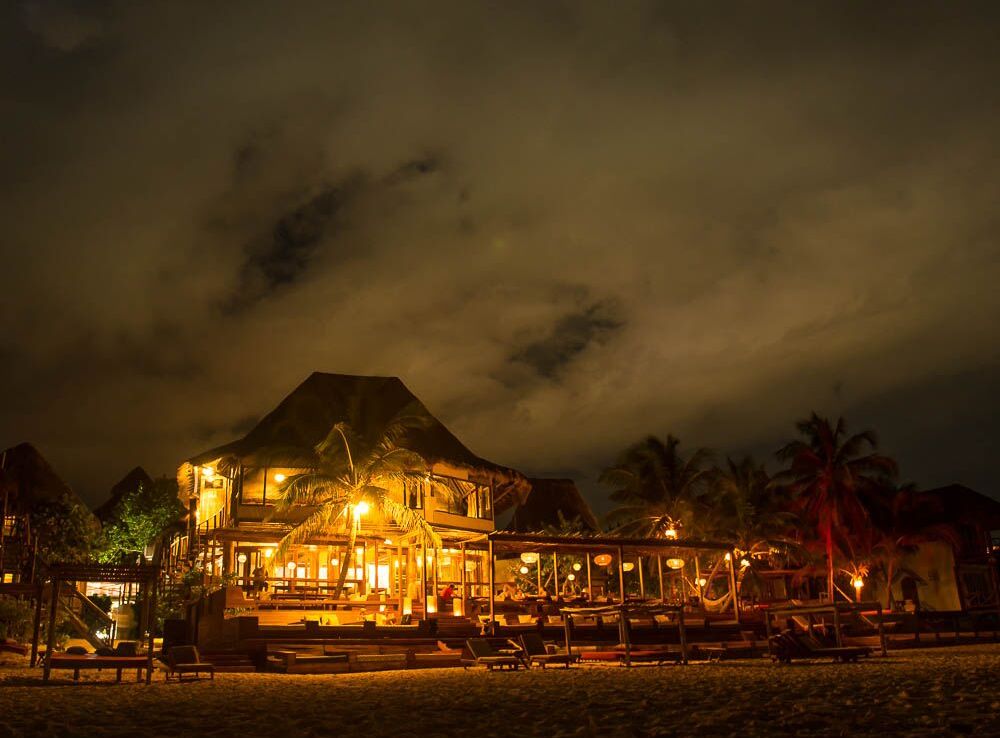 AMANSALA consist of two beautiful beach properties, only a moments walk apart Grande is a cluster of 28 cabanas with two yoga spaces accommodating 23 & 55 mats.
China is the newest addition to the Amansala family and bosts 23 stunning new room that are built with stone and wood and a large yoga room that fits up to 55 mats.
Terms and Conditions - Contract for group booking at Amansala.
Dates:
Amansala accepts bookings from group leaders, retreat promoters, retreat planners, hereinafter called "the Retreat Planner" on the following conditions:
Initial Booking Deposit
All prices in this contract are stated in American Dollars, USD.
Group rates consists of a minimum of 10 people.
Your deposit of $2500 is due upon signature of this contract. All payments are to be paid by wire transfer as indicated on the invoice. This deposit is for hosting a retreat.
If the deposit is not received within 7 days from the signing of the contract Amansala reserves the right to cancel the contract.
Cancellation of your retreat
If you cancel your retreat with more than 16 weeks to your start date, all but $750 of your deposit will be returned. If cancellation is made with less than 16 weeks to your start date, there is no refund of your deposit nor is it transferable to another set of dates nor for a personal use. Any amount of deposit that is given back as a credit, can only be used towards a future retreat and not towards a personal stay.
Cancellation from your guests
With any cancellation from your attendees after your final payment due date, 3 weeks to your start date, two nights will be charged according to the occupancy type of the booking. For any cancellation with less than 3 weeks to your start date, there is no refund, nor is it transferable.
This cancelation policy should be clearly communicated to your sign ups so they are aware any last minute cancellations will incur a fee. You can chose to refund or not your teaching portion but for our room portions.
Payment is due 6 weeks prior to your start date based on whatever your total is at that point less $2500
Should you get last minute sign ups that total more than $2500, they shall be paid within 3 weeks prior to your start date to allow for last minute sign ups.
Any last minute sign ups after that will need to be paid as they come in.
The minimum number of guests to host a retreat is 10 paying guests. With 15 paying guests, one teachers full room and board, will be comped in a small non beachfront private room, or in a larger shared room.
Should the group not reach 15 paying guests, the accommodations of the retreat leader would be charged at the group rate.